Interview with our customer EUROPEAN HANDBALL FEDERATION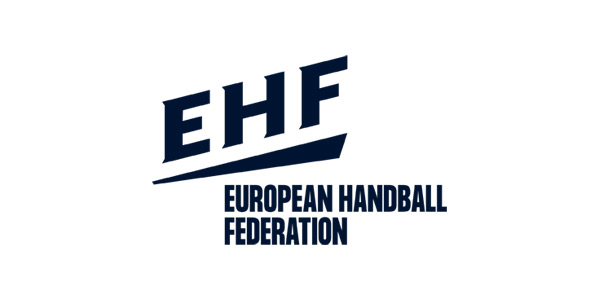 Contact person:
Mr. Christoph Gamper / Senior Director Information Technology
Mr. JJ Rowland / Head of Media & Communications
Solution:
Marketing, Sales and Service, Integration & Process, Identity Management.
Details:
Integrated systems: 8 systems
Implementation time: 6 months
TURNING FANS INTO SUPERFANS - CRM Solution for the European Handball Federation
"The COVID-19 pandemic has posed major challenges for the sports industry, also in terms of contact with the fan base. For this reason, among others, the European Handball Federation (EHF) could almost not have found a better time to launch its Customer Relationship Management-(CRM) project "From Stakeholder Administration to Fan Service Provider". Together with Oracle, we at primeone business solutions have provided the EHF with suitable platform and software solutions that will enable Europe's handball umbrella organization to communicate better and more directly with its fans in the future."
According to the EHF, handball is the number one indoor team sport in Europe with around 115 million enthusiastic fans. In addition to looking after its 1.3 million social media followers, the federation takes care of the organisation of major competitions such as the EHF Champions League, EHF EURO and player transfers or the development of the sport, among other things.
Why did they decide to introduce a CRM?
"Why was the implementation of a CRM now on the EHF's agenda in 2020? The background is the goals of their new master plan. On the one hand, the federation wants to strengthen the contact with the handball community - i.e. stakeholders and fans. On the other hand - and this is the main goal - the EHF wants to grow by arousing enthusiasm for handball among even more people. While it used to focus its digital processes mainly on match administration and internal business processes, against this background a fundamental (digital) change was now called for according to the motto "From stakeholder administration to fan service provider".
To turn fans into superfans who infect others with their enthusiasm, it's important to know more about their needs and to communicate with them in a targeted way via their preferred channels. For the EHF, it was clear that this would require a portfolio of solutions and a tool that would bring together the data collected with them. In the search for the right digital solution, primeone and Oracle now came into play."
Why did they choose Oracle and primeone?
"One of the decisive factors for the EHF to rely on Oracle and primeone for this project was that we did not simply present a solution, but had the expertise in marketing and an overall strategy. In addition, the EHF was looking for a partner whose products could cover as many requirements as possible - for a perfect interaction of the individual solutions - and with whom they would receive applications that would always be up to up to date."
Looking back, our contacts at the EHF, Christoph Gamper, Senior Director IT, and JJ Rowland, Director of Business Development and Marketing, also emphasise how much they appreciate having an experienced implementation partner.
What does "ONE CRM FOR ALL" mean to you?
"As part of the CRM implementation, among other things, a new website and a streaming platform broadcasting every EHF handball match were launched. In addition, there are new service offerings for fans and stakeholders such as a ticketing and accreditation system or a notification service when tickets for certain matches are available. In this digital environment, CRM acts as a hub and single source of Truth to collect all data from the platforms and services such as information on where fans' focus interests lie or how they want to receive certain content. Omni-channel marketing sits on top of this data platform to link the entire administration and data world to it, and to qualitatively enrich the collected data.."
Which areas do you cover in the Oracle Stack?
"As part of the extended CRM solution for EHF, we have implemented or are currently implementing various products from Oracle since the beginning of last year. These include applications such as Oracle Marketing Cloud (Responsys) that we introduced this year, which allow the EHF to segment fan groups and target them even more effectively. As another part of the overall package, Oracle Infinity Behavioral Intelligence ensures a personalized online experience. Fans thus receive the right content in the right form at the right time. With Oracle Identity, the desire for a single-Sign-On platform that enables seamless transition between different elements of CRM, increasing opportunities for cross-promotion. To integrate the new cloud environment with the old on-Premises-infrastructure of the EHF, we also decided to use Oracle Integration and Process Cloud. Integrations can be made available in a matter of days instead of weeks due to the myriad of adapters."