Interview with our customer Österreichische Glasfaser Infrastruktur Gmbh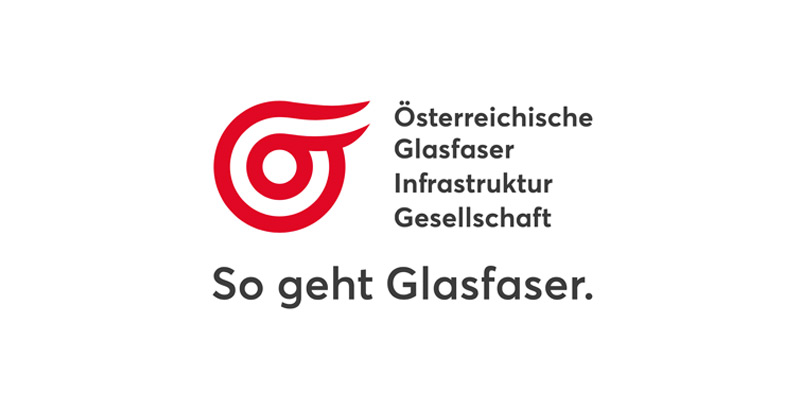 Contact person:
Mr. Roberto Peric / Senior Manager CRM & Online Marketing
Solution:
Marketing, Sales and Service
Details:
Integrated systems: 6 systems
Implementation time: 1 month
On the subject of evaluation / selection process
Please briefly describe the initial situation?
"The Austrian Fiber Optic Infrastructure Company (öGIG for short) was founded in 2019 and is a nationwide technology and infrastructure company with a team of experienced and recognized fiber optic and ICT experts. We build fiber optic networks and provide fiber optic infrastructure to the previously poorly developed, mainly rural and suburban regions in Austria.
As we are still a very young company, we were able to literally "start from scratch" when selecting a CRM - with all the positive and negative aspects. With the help of an external consulting partner, we started to define our planned processes and write a first requirements document."
Were there any particular challenges/problems on site?
"The biggest challenge was definitely time," says Roberto Peric (project manager). The processes for our marketing, sales and, in part, service had to be completely defined in a short time, and the selection process had to be started.
How did the selection process go? What were the selection criteria for the new solution?
"We had comparatively little time for the selection process, due to the planned go-live in October 2021. After the classic desk research, numerous providers were invited for a demo and evaluation. The selection process ran for less than two months, during which time we looked at all the well-known solutions and made a decision based on functional coverage, usability, future-proofing and the potential implementation partner."
Why did you choose Oracle and primeone?
"In addition to DSGVO compliance, the functional coverage, usability and future-proofing of the application were particularly important to us. We found all this with Oracle CX Cloud (Marketing, Sales & Service). However, the implementation partner was much more important to us. We were sure that our requirements could basically have been implemented with many tools. With primeone business solutions gmbh, however, it was clear to us after the first pitch that we wanted to go into a possible implementation with this partner. The partner knew exactly how we could ensure a fast implementation and picked us up perfectly when prioritizing the topics."
On the subject of goals and solution

Were there specific targets for the solution?
"Primarily, a quick go-live was important. An initial set of key CRM themes was implemented in just 4 weeks, enabling us to drive marketing and sales in the communities. Further development thereafter was determined in close consultation with primeone and prioritized according to our needs."
Were there any special requirements that the solution had to meet?
"You wouldn't believe it, but offline capability is still important in some areas of Austria. Accordingly, we had to make sure that data entry was possible on site, even with no or poor reception. This is where the native Oracle App helped us. There, colleagues in the field can enter the essential inputs at any time."
Which specific modules/solutions of the Oracle Customer Experience Cloud did you finally decide on?
"We have purchased the Oracle Marketing Cloud (Eloqua) as well as the Sales and Service Cloud. This enables us to serve our customers optimally from the very first contact."
On the subject of implementation

How much time has gone into the technical implementation?
"In total, the first phase of the project took just 2 months. Here we implemented the objects that are important for our sales. In a second phase, it was then the turn of marketing and further sales processes or the construction / connection to our website to implement an automated order flow including confirmation to our customers.
Currently, we are working on the topics of discounts and reporting, as well as the connection to our other IT systems."
Were there any technical problems during implementation? If yes, which ones?
"Since we opted for an agile project approach, there were no technical problems, but rather organizational issues. Due to the div. decisions that were partly made in parallel (e.g. selection of an ERP), the dependencies were not to be sneezed at. Also the further development of our fast growing organization as such, brought some challenges."
How long did it take to train the sales, product management and marketing staff?
"We decided on a train-the-trainer concept for the training. In our opinion, it is important that we also build up the knowledge within ourselves and then pass this knowledge on to our employees in a targeted manner. Here, too, it has proved worthwhile to take an agile approach and involve selected key users in the project in a timely manner."
On the subject of cooperation with Oracle and primeone
Do you feel well advised and supported by primeone and Oracle?
"The very good cooperation was the success factor in the end. In addition to the manufacturer as such, the cooperation with the partner primeone was particularly good. We found fast ways here and were thus able to make decisions based on best practices. Even once we had defined our ideas in advance, we were able to ensure a successful go-live thanks to primeone's consulting approach."
How do you rate the response times to on-site problems?
"All project members (internal and external) were aware that the schedule was very challenging. Without the appropriate reaction time and flexibility of all involved, timely implementation would not have been possible at all. But you also have to get involved in this "journey". I.e. also internally short ways and the readiness to think, try and implement new approaches are required."
On the subject of benefits and assessment
How satisfied are you with the tools? Do the tools meet your expectations?
"In Sales, we have already implemented most of the topics and we haven't found any real roadblocks here yet. In marketing, we have already started the first campaigns and will refine them further to get the best possible benefit. In the next step, we will turn our attention to Customer Service in order to implement a ticketing system. All in all, we are very satisfied with Oracle CRM."
Overall, what are the biggest advantages that you have noticed, also in comparison to possible earlier CRM applications? Can you provide concrete figures?
"With Oracle, we particularly like the approach of using the UI as optimally as possible for the user. Information that is not required is not displayed or is only shown if desired. I know other systems where this was always a wish."
Describe in one sentence why you would recommend primeone and Oracle!
"This is where one of the leading application providers, paired with a true cloud implementation specialist, comes together."